Casa Grace was set up in 1996 to help people and families in need offering short or long term support programmes. This assistance is given in the city of Oradea and for many rural communities.

Casa Grace offer three arms of outreach:
Ninety families (within a 60km radius) receive support for two years. The circumstances of each family is evaluated and after a personal assessment by Cornelia (Social Worker) a monthly food provision is available for thirty families, material and financial assistance is implemented where required and carefully monitored monthly. Personal counselling, social, educational and parenting courses and support groups are included in this service. Monthly food parcels are provided for families and some clothing too. Children are sponsored to go to school, given the basic clothing/shoes, pens and pencils. The COVID-19 pandemic has brought vast unemployment in Oradea, especially to the Roma community. Casa Grace has been purchasing extra food for needy families.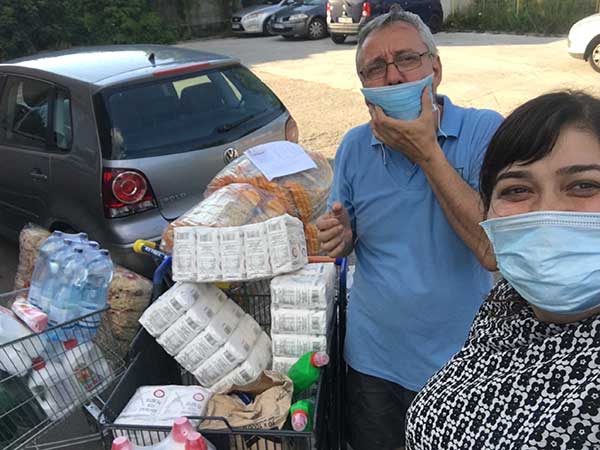 Vocational Training offer skills in tailoring or computing, specially designed for those with no formal qualifications, the unemployed, assuring them their hope of a better future is achievable.
Kingdom Kids works with Orphans and Disabled Children aiming to improve their quality of life, fulfil their affection and emotional needs. Sister Dora works with each child (thirty minute therapy class), helping them discover and recover their own specific psychological deficiencies. The staff of Casa Grace reaches out in love to those who are desperate in this land of outcasts and strangers, unloved, unwanted, lives stricken by poverty and illness.
Other caring ministries